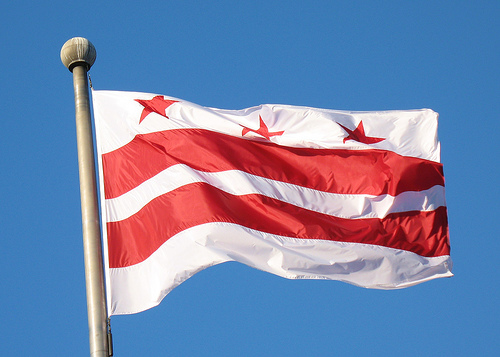 from the DC Behavioral Health Association Newsletter, June 27, 2017  | www.DCBehavioralHealth.org
DC Council FY 2018 Budget
$2.9 million included in the Health Committee markup to support a rate increase, pending conclusion of the anticipated rate study, was included in the final FY 2018 budget approved by the DC Council. Without these funds, even if the rate study showed favorable results, rates would have been unlikely to increase until the beginning of FY 2019, in October 2019. We hope these funds will make changes easier pending the rate study.
Fair Budget Coalition
As a member of the Fair Budget Coalition, the DC Behavioral Health Association (DCBHA) has closely followed the coalition's recommendations for the DC FY 2018 budget. Fair Budget Coalition's analysis of the final budget passed by the DC Council is as follows:
The good: Despite what you've been following on twitter, there really are some great things in this budget!
$40 million in start-up funding for Paid Family Leave
$2 million in transportation subsidies for adult learners
The elimination of the Temporary Assistance for Needy Families (TANF) time limit
A mostly funded Neighborhood Engagement Achieves Results (NEAR) Act
$19 million for repairs for public housing
An increase in the reimbursement rate for Mental Health Rehabilitation Services and Adult Substance Abuse Rehabilitative Services
Housing subsidies for 459 chronically homeless singles and 340 families
Fully funded Produce Plus, Supplemental Nutrition Assistance Program (SNAP), and money for a cooperative grocery store in Ward 8
A fully funded Fair Criminal Records Screening Act
These are big wins to be celebrated- again — thanks to everyone who worked so hard to make all of this possible.
The Bad:  We know these housing resources do not come even remotely close to meeting the need for people who are experiencing homelessness or housing instability. For the 2nd year in a row, there are zero vouchers available to move the 40,000 people off of the DC Housing Authority (DCHA) waiting list. There are huge gaps in the Interagency Council on Homelessness (ICH) plan to end homelessness. Limited Project/Sponsor based Local Rent Supplement Program (LRSP) vouchers will make it difficult to build more units for extremely low income people. The Trust Fund is not fully addressing the affordable housing crisis in the city.
The Alliance program re-certification will still be burdensome, there is still only one air monitoring station around the city, and the Language Access for Education Amendment Act has still not been funded.
The Ugly:  In a final (and valiant) effort to fund some of these gaps, Council member David Grosso introduced two amendments that would have:
Kept the threshold of the estate tax at $2M
Limit the business tax cut to businesses that earn $10M or less in profit.
https://mcclendoncenter.org/wp-content/uploads/2020/02/DC-Flag.jpg
357
500
actualize
https://mcclendoncenter.org/wp-content/uploads/2020/06/mcclendon-center-logo.svg
actualize
2017-06-28 14:02:55
2020-02-10 15:57:44
DC FY18 Budget and What It Means for Behavioral Healthcare and Public Care