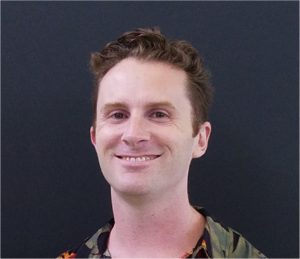 Tell us a little about yourself
I identify myself as a mixed media artist. I love to push the bounds of what is considered "art materials" and I'll use any material — like broken glass found in the street — to express an idea. But it took me a long time before I called myself an Artist. Formal art education can require you specialize a skill into one art medium so, until I learned about mixed media art and began exploring the process, I was measuring myself against a standard that was not my own.

I credit my maternal grandparents and my high school art teacher for nurturing my interest and involvement in the arts. My grandfather had a pottery studio in the basement and, at 4 or 5, I would throw wheel with him. My grandmother, who painted, always made art as well. Though neither of my grandparents chose art as a career, they were avid art collectors and they were always creating something – often with me right there with them. In high school, my art teacher (who coincidentally, shared the same surname as my maternal side of the family) trusted me to take creative risks, which gave me a sense of control and freedom to really push artistic boundaries.
While I "majored" in art during high school, I wasn't sure if I wanted to pursue a formal art education. By the time I was graduating, I had so many interests, including a fascination with psychology, which led to my undergraduate degree. I considered the myriad of career routes in the mental health field and, at first, thought I might further my education with a PhD in clinical psychology. I also considered social work. However, I felt something was missing when I was exploring those career routes. Looking back, I know now it was a certain creative element. My "a-ha" moment came when I was living in New York City and took a workshop in art therapy at the School of Visual Arts. It was then that I realized it was a way of applying my creativity to my career.
(See a sampling of Tyler's art at the end of this article.)
So, what IS Art Therapy?
When I work with someone unfamiliar with art therapy, I make sure that they understand that their final art piece is not the goal. That it's not about how it looks, how skilled they are with the materials, or if they even like what they created. Rather, the goal is the process through which they create an image or object; it's the thoughts and feelings that may come to them while they're making art or, simply, the overall experience.

When engaging a client in art therapy, I try to hone in on a client's creative proclivity. I think offering options towards creativity by introducing various techniques and art media can keep a person engaged or from getting discouraged. Some people have a schema of what they think art is. They may think they're not good at art because they're critical of their own skills or had a negative experience with art. I try to approach clients from the angle that art is not bound to a few specific things ꟷ that creativity is really unlimited. As I mentioned earlier, I enjoy using a disparate assortment of objects and materials in art in my personal techniques. I've also incorporated that concept into my art therapy groups. By introducing a client to diverse art media, it can allow them to find things that they really gravitate towards, change their schema of what art is, and see the kind of artist they inherently are.
Is there a favorite project you're working on with clients right now?
Much of art therapy works through the concept of the metaphor. In our sessions, clients are exploring the use of altered book, which transforms old (valueless or otherwise in disrepair) books into art journals using a wide variety of mixed media and papercrafting techniques such as collage, paint, fabric, and journaling. One metaphor behind the altered book is that the client is using a story that has already been written, like the person of whom they used to be prior to their recovery journey. Through the art and journaling process, the client empowers herself or himself through the metaphor that they are now writing their own narrative to the story. That is, they are taking control of their own life through choice.

I am also introducing the art of masks to explore identity. Masks have been around for centuries and are worn for performance, disguise, concealment or protection. For art therapy, clients are asked to paint how they portray themselves to the world, or how people perceive them, on the outside of the mask. Then they're asked to paint the inside of the mask showing how they see themselves or how they really feel. The results are remarkable.
Any final thoughts?
One of the most important lessons I've learned from clients is that I can be myself. I think prior to my training and experience, I thought there was a demeanor or facade I needed to wear to be a therapist; but there isn't. I don't need to play a role to be a therapist. I try to be as authentic as I can be with my clients.

https://mcclendoncenter.org/wp-content/uploads/2020/02/Tyler-300x259-1.jpg
259
300
actualize
https://mcclendoncenter.org/wp-content/uploads/2020/06/mcclendon-center-logo.svg
actualize
2018-08-29 11:58:58
2020-02-10 15:56:34
An Interview with Tyler Strusowski, Our New Art Therapist & Artist-in-Residence