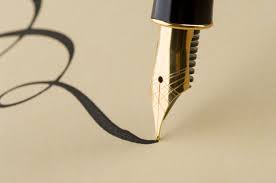 During this past year, more than 1,000 men and women began their journeys toward recovery with McClendon Center. Thanks to you and your generosity, we are able to provide them – and our other 3,000 clients – with quality care, compassion, and services that are changing their lives for the better. Your support is truly helping our clients by giving them hope for a healthier future.
With your support during the past year, Byron was able to get housing after years of waiting and Judith gained the confidence to find full-time employment. And just this past month, one of our Community Support Specialists made sure that her client, Wanda, stayed on her medication in order to stop the cycle of going back into the hospital. Because of you and your generosity, these clients and many others have been able to reach milestones and improve the quality of their lives.
We have had many successes in the past year. We've increased the number of men and women we are able to serve; we've created a new team that responds in real time to our clients who visit the emergency room in order to decrease return visits; and we have rolled out scorecards that help us track how our staff are helping people in the most critical of areas (such as meeting with their psychiatrists).With so many successes, we still have a ways to go. And we need your help.
In 2020, we will be celebrating our 40th anniversary! This letter to you begins the launch of our year-long campaign during which we'll be celebrating our past accomplishments, sharing our future goals, and featuring stories about and by our clients, our long-time friends, and people from the past who have made us who are we are today.
In the coming months we'd like to celebrate our 40th Anniversary by:
Building a library of gift cards to make emergency purchases for our clients who need help in outfitting a new apartment or getting coats and hats for the winter.
Creating a new Community Support team that will be able to lower existing caseloads and increase quality of care.
Raising $1,000 each week for the first 40 weeks of 2020—just in time for our 40th Anniversary Celebration!
But we need your help to make these things — and more! —happen.  I'm asking that you make a special year-end gift to help us reach our goal.  We can continue to fulfill our mission only through your help.
On behalf of Byron, Judith, and Wanda, and the rest of our 4,000 clients, thank you for giving them hope and inspiring them to work on their recovery.
Yours in service,

Dennis Hobb
Executive Director
https://mcclendoncenter.org/wp-content/uploads/2020/02/penandpaper.jpg
183
276
actualize
https://mcclendoncenter.org/wp-content/uploads/2020/06/mcclendon-center-logo.svg
actualize
2019-12-12 11:09:50
2020-02-10 15:54:37
Our Year-End Appeal – letter from Dennis