Meet members of our management team, who help guide McClendon Center towards providing the best care and services to our clients and making us a great place to work.
Dennis Hobb
Executive Director
Office 202.737.6191
Cell 202.997.0193
McClendon-Center
Dennis has been working in the field of mental health and community support for over 30 years. He began his career at the Comprehensive Mental Health Services in Independence, Missouri before joining the Johnson County Mental Health Center in Shawnee, Kansas, and later Green Door in Washington, DC. In 2003, Dennis was hired as a Program Manager for McClendon Center and was appointed Executive Director in 2010. Dennis earned his Master of Arts degree in Counseling from the University of Missouri at Kansas City.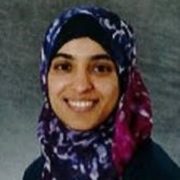 Fatima Noorani, M.D.
Medical Director
McClendon-Center