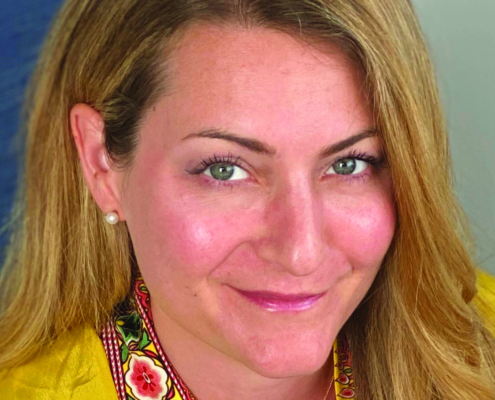 We have good news about McClendon Center's important work, the work that you support, but first we want to say how concerned we are about you. Across the nation we are experiencing many challenges, some medical and others social. The sadness, anger, and uncertainty that we are all feeling right now is real. Practicing good self-care is essential and we urge you to try and stay connected and healthy. These difficult times won't last forever. Finding goodness in our world can bring hope – so we want share an encouraging story with you in this update.
Recently McClendon Center staff received a note from Howard University Hospital (HUH) staff.  It speaks to how our services benefit high needs individuals who are without many options. This client was admitted to HUH psych after he was located with his step father's decomposed body. He experienced extensive abuse by the stepfather and was isolated from the public for an extensive amount of his youth.  We were concerned that upon his release from the hospital he would be discharged to a shelter.  Due to his low intellectual functioning we knew that he would be extremely vulnerable and unable to live on the street.  This consumer required extensive out of the box thinking and interventions during this very complicated time at HUH. One of McClendon Center's challenges was that the member required more than mental health services but was not enrolled with any other services due to ineligibility. To complicate things further, there were many providers with their hands in this case but solutions were not being communicated.  By acting as the coordination team for this client we were able to initiate and host weekly Zoom meetings to get all of the providers talking and planning.  We created an action plan and followed up with other providers to ensure that steps were being taken to apply for Department of Disability Services eligibility, Supplemental Security Income through Social Security, and to explore housing options.  Further complicating things, these efforts had to be expedited when HUH changed their process to only serving COVID positive patients. The member was discharged from HUH to a residential group home where he can continue to receive support while living in the community.  This was a much more ideal option than discharging to a shelter considering his low level of daily functioning and we are happy we could play a part in ensuring this positive outcome.
This is a great example of the work we are doing. A big shout out to Clinical Mangers Claudelia Davis, LICSW, and Ariel VanDoren, M. A., LPC and their dedicated teams for bringing this client's case to the forefront and sticking with him over the last 68 days. It is small victories like this that have added up to 40 years of McClendon Center's success, and without your support it wouldn't be possible.
Thank you for your continued support – and stay well.
Dennis
https://mcclendoncenter.org/wp-content/uploads/2020/06/Ariel-VanDoren-website-2.jpg
1350
1200
aciciora@mcclendoncenter.org
https://mcclendoncenter.org/wp-content/uploads/2020/06/mcclendon-center-logo.svg
aciciora@mcclendoncenter.org
2020-06-02 18:04:59
2020-07-21 14:22:10
How Are You Feeling Right Now?